Doctor Strange New Movie Clea New Look and Cosplay Tips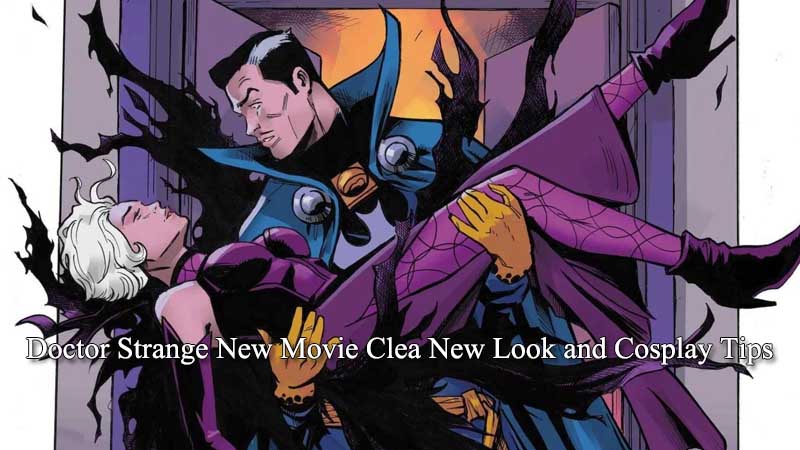 Doctor Strange in the Multiverse of Madness has released on 6th May and it has grossed over $703 million across the globe. This new Marvel Cinematic Universe (MCU) movie has gained positive ratings from the audience. Movie critics across the globe admired the plot and everyone knows what's next.
A post-credit scene features Clea next to Dr Strange. She will be a major attraction in the new instalment of this movie series. Even though the scene does not introduce her properly, fans know she is the latest addition to the list of MCU superheroes.
Charlize Theron will portray Clea's character in the next movie. Her purple costume reveals that she is the infamous sorceress that appeared in Dr Strange comics. Comics feature this character as Dr Strange's disciple, but she later becomes his wife. It will be interesting to see whether Charlize becomes Benedict's wife or the Sorcerer Supreme in the new movie!
Who is Clea?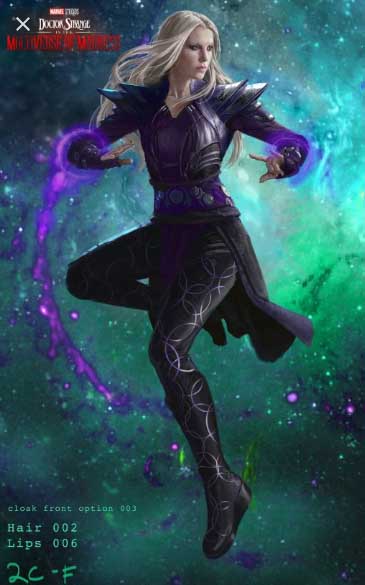 Clea is a new MCU character for millions of Marvel fans. People, who have read Dr Strange comics books, may be familiar with Clea. She possesses some amazing powers and her lineage is linked to the interdimensional people.
Charlize Theron's appearance in the movie shows that the next plot will be related to the Dark Dimension. Comics feature Dr Strange and Clea as lovers and Marvel comics fans know that. Will Charlize's Clea fall in love with Benedict's Dr Strange? That would be interesting to see in the upcoming movies.
Fans aren't too concerned about Dr.'s new love interests because Clea's costume has won many hearts. That unique purple outfit is something new and many cosplayers will try it to portray the new Clea. Continue reading to reveal more information on Doctor Strange's New Movie Clea Looks and costume!
Clea First Look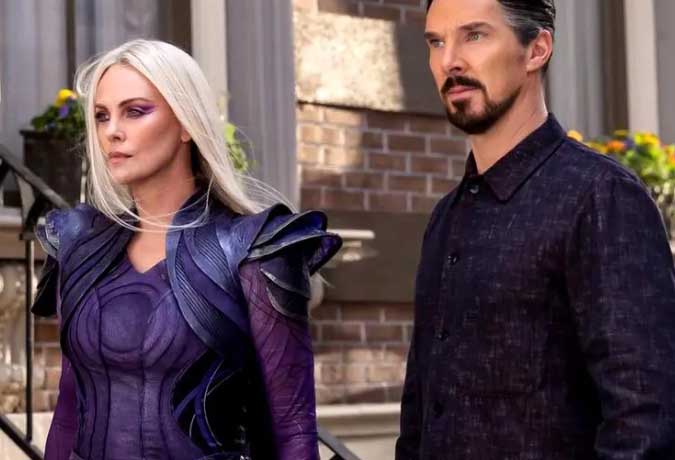 Charlize surprised her fans by publishing a picture of her o-screen character. Her bold purple eye makeup is the center of attraction, but the next image is a still from the new movie. She is standing with Benedict and fans know that it is the latest MCU character. Charlize posted her pictures with the caption "Meet Clea".
Many people could not recognize Clea when they watched the movie. Only comic book readers knew that Clea is finally making her debut in the MCU. Being a sorcerer, Clea is another powerful superhero. She is not as powerful as Dr Strange is, but still an influential figure among others. She has appeared to help Dr Strange fix a universal incursion caused by his actions in the Multiverse of Madness installment.
How the MCU's Clea Costume is Different from Marvel Comics Clea?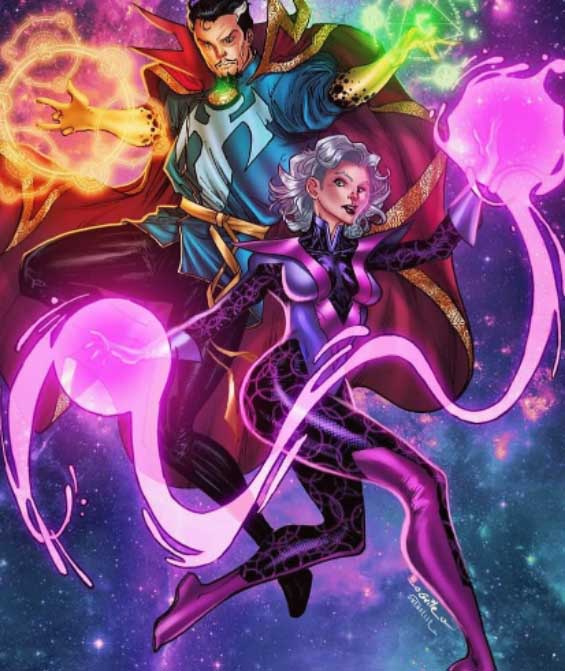 Clea is an extremely powerful Marvel superhero. Being a sorceress, she can do most things Dr Strange does in movies. Clea does not follow rules and she uses all her powers to do whatever the situation demands.
Since Charlize's Clea wants Dr Strange's help to fix the incursion, she is a skilled sorcerer. She can cast spells and use her powers to fix things only a multi-dimension being can identify. We might see that Clea will do many things better than the main protagonist.
She appears in a purple costume in comic books, but that dress is pretty different from Clea's movie costume. She got a purple suit and no headpiece. Clea's movie costume looks flawlessly crafted for upcoming installments. She looks powerful and equal to Wanda, Dr Strange, and other powerful MCU characters.
Clea is wearing a dark purple vest and a light-purple top under that vest. Her legs seem covered with black battle pants that completely cover her feet. Purple patterns on pants make them an integral part of the entire outfit.
The MCU Clea also got armgards, powerful boots, and a dark purple cape. She wears no headpiece, but hard purple eye makeup makes her look extremely attractive. Fans admired the look Charlize Theron got because it ensures that the upcoming movie will be another blockbuster.
There is no Doctor Strange Clea costume available on the market. Soon, there will be many options because the new Sorceress outfit looks pretty incredible. If you are attending a comic con, a cosplay event, or some other such event, you should take a closer look at Charlize Theron's Clea outfit and craft it!
Clea Cosplay Tips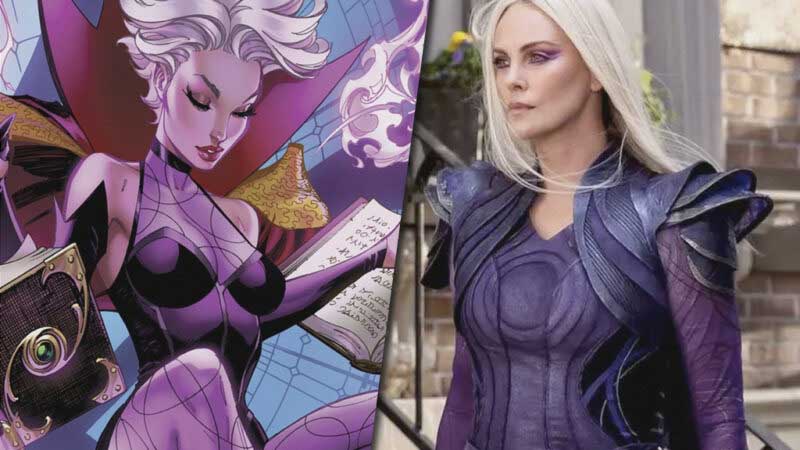 Clea appeared in the new Dr Strange movie only for 15 seconds. That's a pretty unique way of introducing such an important character and the writers did a great job. Unfortunately, fans do not know much about this character.
Whatever information is available on Clea is from the comic book and Charlize's social media post. Her warlord-sorcerer like appearance proves that she is a powerful superhero. Cosplay Doctor Strange characters will be an exciting experience for you.
It should be your top priority to get the latest Clea costume. The actress has already posted a clip endorsing her new get up as Clea. Many professional cosplayers will take ideas from Charlize's social media posts and craft their DIY costume.
It is the first time Clea will appear in any Marvel movie. Charlize has always chosen powerful female characters to portray in movies. Fans know she will make Clea's appearance as memorable as her character in Mad Max, F&F, and other movies. If you cosplay the new Clea, you can take ideas from Charlize's other movies to learn how to act like the new Sorceress!
Avoid using the old Clea costume because young Marvel fans won't recognize you. Clea will remain a less known Marvel superhero until the new installment releases. She will be a renowned character when Marvel releases new movie teasers, trailers, and pictures.
Conclusion
It is a bit tough to get your hands on the latest Clea costume. That character is pretty new due to its short introduction in the Dr Strange movie. Fans are already exploring more information on the Sorceress because Charlize's appearance was a great surprise. Soon, there will be many Dr Strange Clea costumes and then you can get one to cosplay Dr Strange Clea like a pro!