How the Wonder Woman 1984 Cosplay Costume is Different?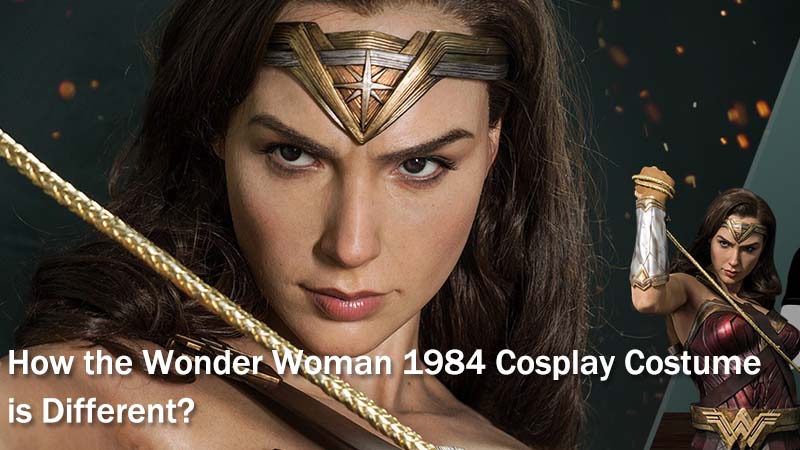 DC Comics has got a long list of superheroes. Each one of them owns a different set of skills which defines that character. While Batman, Superman, Arrow, Aquaman, etc. were gaining huge popularity, the young generation knew very little about DC's Wonder Woman. She instantly became the most famous DC superhero after the release of the Wonder Woman movie on 15th May 2017.
Millions of fans watched Wonder Woman and admired Gal Gadot in that role. Critics said she was born to portray Wonder Woman. Her charming smile, an impressive figure, and that Wonder Woman costume made her the most attractive DC movie character.
Now, Wonder Woman 1984 is all set to thrill all the action-adventure movie lover. Gal Gadot will appear in a new costume which looks pretty different. Cosplayers would love to try that costume and they would also like to know how it is different. So, let's reveal some interesting details about the Wonder Woman 1984 Cosplay Costume.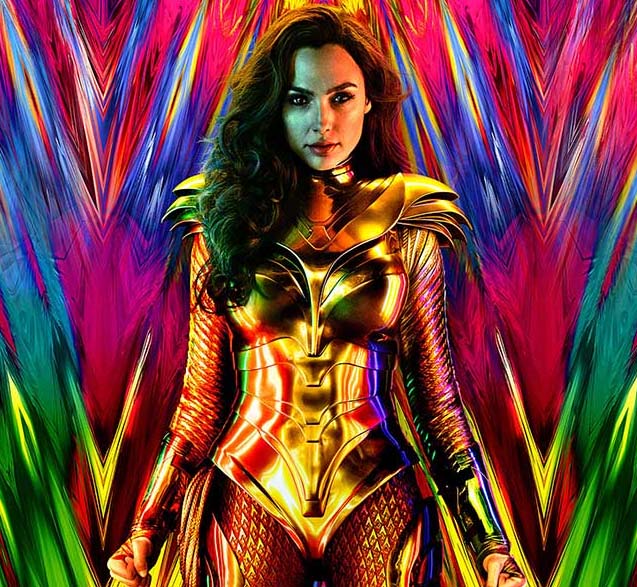 The new Wonder Woman Costume:
People were speculating what new is going to be there when the director will drop the first poster of the movie. It was obvious that something exciting is about to come. The first movie was a huge success. No other superhero movie featuring a woman has ever got such a huge response from the audience. That's why producer, director, actors, along with the whole crew were eager to come up with something better. That's what fans got!
Patty Jenkins had tweeted the first look of wonder woman on 5th June 2019 and it grabbed thousands of people's attention on social media. Gal Gadot is looking quite awesome in that fiery golden suit. That suit is nothing like anything you have seen before.
The new Wonder Woman costume is a major makeover in comparison to what artists and designers have tried in the past. Yes, Diana Princess's wardrobe changed in the past but they did not change the whole costume. They simply altered the accessories in the past to improve her charm. This time it looks like a major change because the armour, arm guards, and everything else is changed.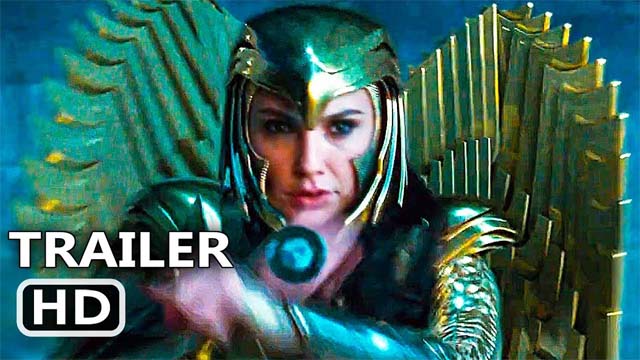 The Golden Eagle Armor:
Fans were eagerly waiting for highly anticipated Wonder Woman 1984 trailer. Warner Bros knew that fans are going crazy about it, so they decided to give a sneak peek into what is about to come. They launched a movie teaser just a day before releasing the trailer. That teaser got millions of views on social media and other platforms. People finally witnessed Gal Gadot's Golden Eagle suit appearance which is pretty awesome.
This new Wonder Woman suit is adopted from the comics and the costume designers made it much better. This costume includes gold platted breastplate and a set of massive golden wings. Her eagle-shaped helmet completes her look and that's how the Gal Gadot will appear in the new Wonder Woman movie.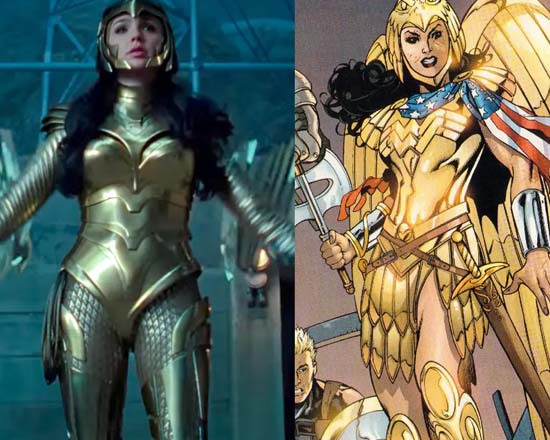 The new costume seems far less cumbersome and pretty sleek. However, it does not mean you won't see your favourite superhero in her old wardrobe. As you can see in the trailer, her costume alters when she gets ready for a big battle. That battle will certainly take place after the first half of the movie.
Which Wonder Woman costume should you choose to cosplay?
There are some great options in Wonder Woman 1984 Cosplay costumes. She usually appears in that Red armour and Blue skirt while fighting normal criminals and enemies. Princess Diana chose to wear Golden Eagle Armor only when she fought some powerful villains. All the DC Comics fans have read those old comics and now for the first time, she will appear in that Golden Eagle armour on the big screen.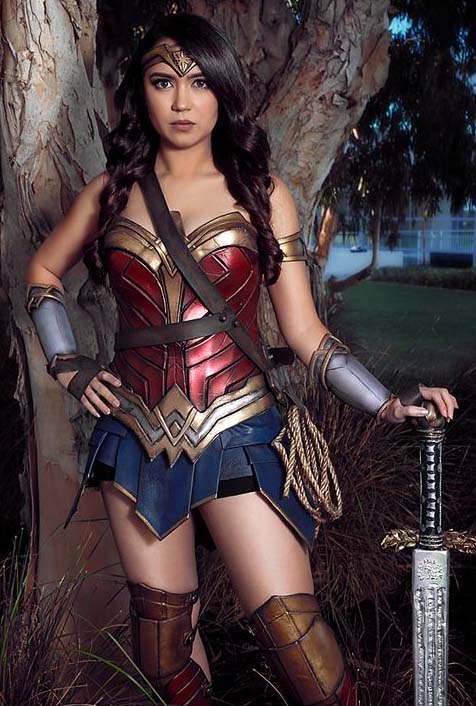 You should choose to wear that Golden Eagle Armour if you want to thrill the audience in the upcoming cosplay event. Millions of people have watched this trailer but nobody tried it yet. The audience will immediately recognize you as their favourite Wonder Woman when you will walk on the stage with Wonder Woman's shield, sword, and Lasso. They will admire your attempt and you will get a huge response. So, get that amazing golden armour online and cosplay Wonder Woman 1984.