How to get the perfect MCU Scarlet Witch look?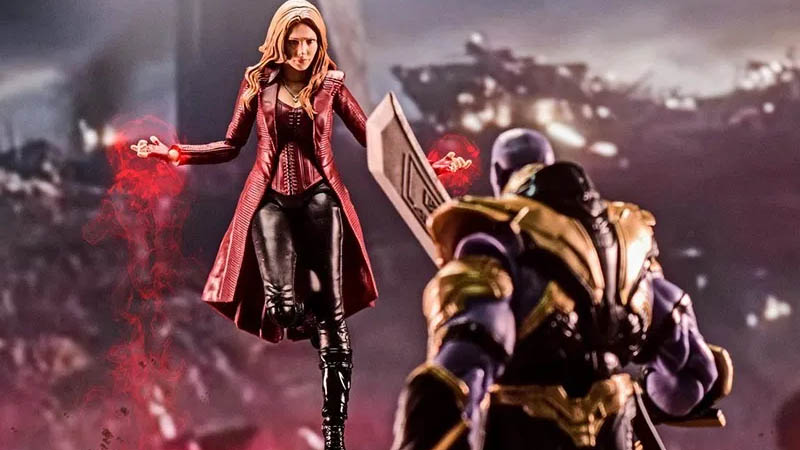 MCU's Scarlet Witch is a powerful mutant. But along with great power comes great tragedy. She lost her brother Quicksilver early on in Avengers: Age of Ultron itself. Just as she was embarking on a new life with Vision, he was killed as well by Thanos. She will be seen again in the Disney Plus show titled WandaVision and from the rumours going around, it won't bring any happiness in her life for sure. But the greater the tragedy, the more it makes us root for her. So if you are her fan or want to simply cosplay as the most powerful Avenger, here's what you will need.
But wait a second. Wanda has had a little costume evolution as well from her debut in the Age of Ultron to Endgame. So what exactly is the perfect MCU Scarlet Witch look? The answer is whichever you want it to be. So we will tell you about the two major costume evolutions and you can choose the one you want to cosplay: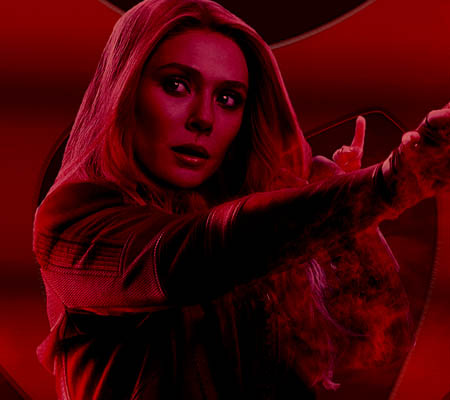 The Avengers: Age Of Ultron Look
Black Dress: In the Age of Ultron, Scarlet Witch wore a black dress. You can use a black button dress as well but any ordinary dress will do. Make sure that no matter which black dress you choose it has big collars and is open in the neck and chest area.
Jacket: You will need a red jacket to put on the black dress since that was her costume in the Age of Ultron. Wanda was a girl then who was just learning about her potential. You can use any red jacket with collars. But if you want to make it look like something Wanda would wear then you will need to rough it up a little.
Socks and Boots: In the Age of Ultron, Wanda wore ripped knee-length, bunched up socks. You can also use stockings in the place of socks. Or use both to add some volume. As for shoes, she wore black boots there. These were simple black boots and there was nothing extraordinary in them.
Jewelry: Wanda wore a necklace with a red stone as well as some rings and bracelets in her first MCU appearance as well. Along with the jewelry she also wore thick, black arm bracers. The bracers along with the rings and bracelets make her look cool by giving her a very punk look.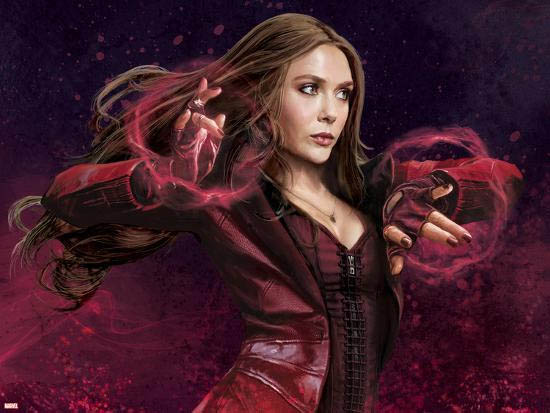 Avengers: Endgame Look
Corset: By the time Endgame rolls around, Wanda has become quite the Scarlet Witch. She now knows her powers and so with this growth, her costume has also gone through a change. Instead of the black dress, she wore a red corset which ties up in the front. Any red or crimson red corset will work.
Coat: The little red jacket has given way to a long red coat in Endgame and it does make her look more mature. You can choose any red or crimson long coat you want. But make sure that it's thick and sturdy so that you look smart.
Pants: Gone is the dress and knee-high socks, now pants have entered. Wanda wears black leather pants now and it shows that she has grown up. You can use any black leather pants for your cosplay. But make sure to get some thick or heavy ones if you can.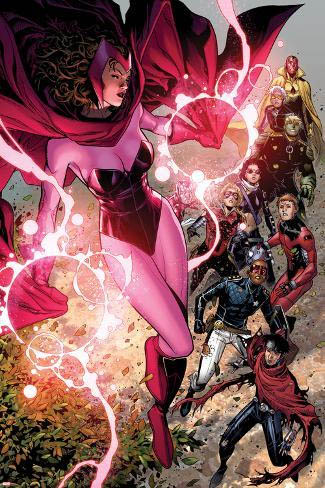 Boots: While Wanda wore basic black shoes or boots in Age of Ultron, come to Endgame she now wears knee-high black boots. The boots have four belts on them. You can get any knee-high black boot to go with your cosplay if you can't get one with belts. It won't matter at all.
Gloves and Jewellery: Wanda wears red leather gloves in Endgame instead of the arm bracers. Although the gloves and the arm bracers will look pretty cool together if you can pull it off. As for jewelry, she still wears necklaces, rings, and bracelets. After all, her cool punk vibe is still there in Endgame.
These are the two major costume changes of Wanda. You can choose the one you think is the perfect MCU Scarlet Witch look (go to simcosplay to find more cosplay costumes). Or maybe you can mash some parts of the two costumes up to create something new and exciting.