Spiderman cosplay, tips for getting the right look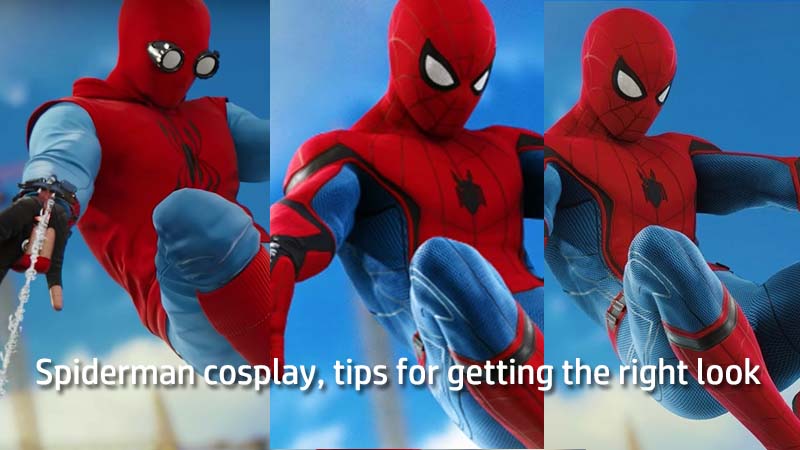 Spider-Man is definitely one of the most famous comic book characters. He is the most recognizable from Marvel comics and definitely gives Superman and Batman competition when it comes to fan polls. He is easily recognizable with his spider webbed mask which covers his whole head. He is currently being portrayed in live action by Tom Holland in the Marvel Cinematic Universe. But before there was Tom, there were Andrew and Tobey. Tobey Maguire was the original Spider-Man in Sam Raimi's Spider-Man Trilogy. While Andrew Garfield's Spider-Man isn't liked by many, no one can deny that he looked good in the spiderman suit.
All these three actors wore different types of suit which varied in multiple ways even if the base colors of red and blue were the same. There is no right way to cosplay the Spider-Man suit as each one is different and adds to the legacy the character has left. But there are still some tips which you must follow regarding each suit styles so that your suit is more stylish, sleek and stands out in the crowd:
Marvel Cinematic Universe's Spider-Man Suit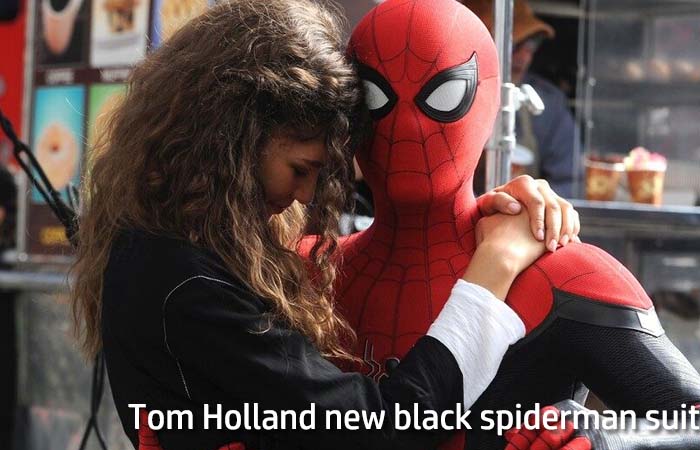 Tom Holland's suit in the MCU is the easiest to make and comfortable to wear. But here are some tips which will make wearing it much easier:
Instead of using leather to make the black spider webbings on the suit, use a black marker. This is because the spider web marking on his suit isn't prominently visible and neither is it very detailed. As such, there is no need to go through such hard work.
Where you should use the leather is while making the stripes, which go across his arms, wrists, and shoulders. You can attach several leather stripes one on top of the other to get the elevation as well.
Don't forget to make the web shooters for this suit as they are one of the most defining things about it.
For the Iron Spider suit make sure that you have the right metallic gold color needed to paint the huge spider symbol on the suit chest.
The Amazing Spider-Man Suit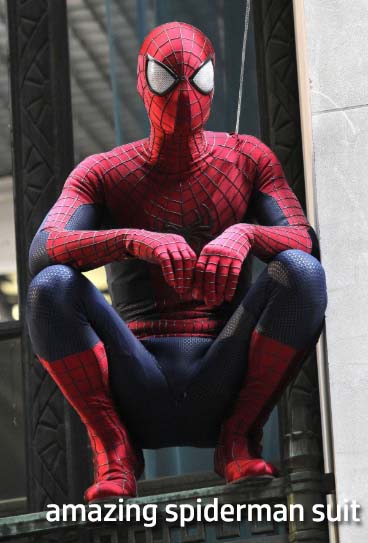 This suit looks like it is made of rubber and if you were able to procure a rubber or leather suit to wear, we would suggest that you wear a thin muscle suit underneath. This will prevent you from feeling constricted and will also allow your body to breath a little by acting as a barrier between the suit and the skin.
There are lots of little detail in this suit like the fact that unlike MCU's Spider-Man suit, the webbings all across the suit as more dense and prominent. You can use thin plastic straws to make them after you paint those straws black of course. Or you can use leather stripes as well.
You can also opt to make this suit for your cosplay parties as the whole suit is basically blue with red forearm gloves. Of course, there is also a red portion which extends from the shoulders to chest and beyond.
Sam Raimi's Spider-Man Trilogy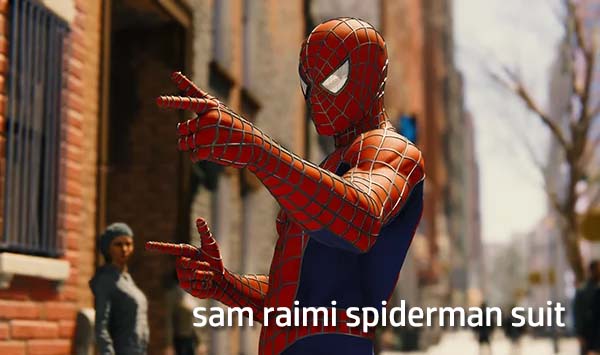 Use a face shell to make the mask as it will give it the much needed aesthetic look. But moreover, it will also create the necessary gap between the mask and your face, thus allowing you to breathe. You can also add a sweatband right on the forehead section (inside) of the face mask so that sweat won't run into your eyes.
Use a double-sided tape to put the eye lenses in place as this way it will stay in one place and won't wriggle around. Double sided tape works well for the suit fabric as well since it will keep the fabric stretcher and not crumpled.
The main thing which makes this suit stand out from the rest is the white prominent webbings which are all over the suit. You can use white coloured leather stripes to make those or you can use tightly rolled up white cloth pieces as well.
No matter the suit you choose to wear, the ultimate tip is that you should be comfortable in it. Otherwise, the whole experience of wearing it will be negative for you. Moreover, you also won't be able to enjoy at any parties you go to. So stay safe and stay comfortable.